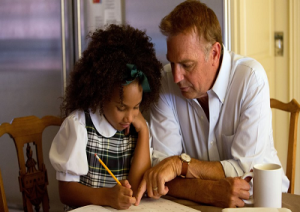 Alice nella città torna ad affiancare il "Festival Internazionale del Film di Roma", in modo autonomo e parallelo, per proseguire il percorso di promozione, divulgazione e sostegno del cinema rivolto alle nuove generazioni. Curato da Gianluca Giannelli e Fabia Bettini, il festival è sostenuto dalla Direzione Generale per il cinema del Ministero dei Beni Artistici e Culturali, dalla Regione Lazio, dal Comune di Roma, dalla Camera di Commercio di Roma e da BNL Gruppo BNP Paribas.
Per la sua XI edizione, che si terrà dal 16 al 25 ottobre 2014, Alice nella città propone un ricco "Concorso Young/Adult", una competizione di 12 opere in anteprima internazionale o europea, selezionate fra le più originali e innovative produzioni rivolte al pubblico dei più giovani. Tra i film in lizza, per la prima volta in concorso, ci sono opere prime: dagli Stati Uniti arriva "Guida Tascabile per la felicità", di Rob Meyer, con Kodi Smit-McPhee, Alex Wolff, Katie Chang, Michael Chen, Daniela Lavender, James Le Gros e Ben Kingsley, che sarà distribuito in Italia da Videa CDE. Dalla Francia arriva "Spartacus & Cassandra", di Ioanis Nuguet; dalla Gran Bretagna arrivano:  "X+Y", di Morgan Metthews,con Asa Butterfield, l'indimenticabile protagonista di "Hugo Cabret" di Martin Scorsese, e Sally Hawkins e "The Knife That Killed me", di Kit Monkman e Marcus Romer, tratto dal romanzo omonimo scritto da Anthony McGowan, uno degli scrittori per ragazzi più acclamati d' Inghilterra e "Song of the Sea", il film d'animazione diretto da Tom Moore.
Dall'oriente arrivano "Ghadi", diretto del libanese Amin Dora, e "The Crow's Egg", del regista indiano M. Manikandan. Altre due opere prime del concorso ufficiale sono: dalla Germania "About a Girl", di Charleen Macht Schluss, e dal Belgio "ll Cats are Grey", di Savina Dellicour. In anteprima europea arriva in concorso anche "Tokyo Fiancèe", di Stefan Liberski, tratto dal romanzo di Amelie Nothomb "Nè di Eva né di Adamo".
L'ultimo film in concorso sarà presentato in collaborazione con il Festival Internazionale del film di Roma: si tratta di "Trash", diretto dal regista inglese Stephen Daldry  (Billy Elliot", "The Hours", "The Reader") che accompagnerà il film a Roma.
Tra le proposte del "Fuori Concorso", dà il via al primo week end, venerdì 17 ottobre, "Lo straordinario viaggio di T.S. Spivet 3D", di Jean-Pierre Jeunet. Dopo "Il favoloso mondo di Amèlie" e "L'esplosivo piano di Bazil", il regista francese torna con una nuova pellicola girata in 3D. Adattamento del romanzo di Reif Larsen "The Selected Works Of T.S. Spivet"  ("Le Mappe dei miei Sogni", edito da Mondadori), vanta un cast internazionale in cui spicca il nome di Helena Bonham Carter, insieme con Robert Maillet, Judy Davis e Jakob Davies, mentre il bambino protagonista è interpretato da Kyle Catlett. Il film è un'esclusiva per l'Italia di Italian International Film in collaborazione con Rai Cinema.
Altra attesa anteprima sarà quella di "Guardiani della galassia", di James Gunn, con Chris Pratt, Zoe Saldana, David Bautista, Lee Pace, Benicio del Toro, Karen Gillan, Josh Brolin, Michael Rooker, Djimon Hounsou, John C. Reilly, Glenn Close, Ophelia Lovibond.
"Nuovo capitolo" prodotto dalla Marvel Studios, che ha registrato incassi stellari in tutto il mondo, in Italia uscirà il prossimo 22 ottobre, distribuito da The Walt Disney Company Italia.
A rappresentare l'Italia, tra le pellicole fuori concorso, c'è "Mio papà", diretto da Giulio Base e prodotto da Movie End con Rai Cinema, con protagonista Giorgio Pasotti e Donatella Finocchiaro; dal Giappone arriva "Doraemon", il cult degli anni Settanta, che diventa un film con uno straordinario 3D stereoscopico e racconta le avventure del gatto robot più famoso della tv creato nel 1969 da Fujiko Fujio. "Doraemon 3D" uscirà nelle sale cinematografiche italiane distribuito da Lucky Red.
In collaborazione con il Festival Internazionale del film di Roma arriveranno ad Alice nella città:  "Kahlil Gibran' s The Prophet", film ispirato al grande classico di Kahlil Gibran, "Il Profeta", e che racconta della sfortunata amicizia tra una giovane ragazza e un poeta prigioniero. La pellicola è scritta e diretta da Roger Allers, con alcuni straordinari capitoli realizzati da grandi artisti e musicisti tra cui Tomm Moore, Michal Socha, Joan Gratz, Nina Paley, Joann Sfar, Bill Plympton, Mohammed Saeed Harib e Paul and Gaeton Brizzi, con le voci di Liam Neeson, Salma Hayek-Pinault, Quvenzhane' Wallis, John Krasinski, Frank Langella e Alfred Molina. "Kahlil Gibran' s The Prophet" sarà distribuito in Italia da Good Films; "Black and White", diretto da Mike Binder con un cast da Oscar composto da Kevin Costner e Octavia Spencer. La pellicola, che sarà distribuita in Italia da Good Films, esplora le tensioni provocate dalle differenze razziali. Ad accompagnare il film a Roma arriverà Kevin Costner che sarà protagonista, in Sala Sinopoli, di una Master Class con il pubblico del festival.
4 ottobre 2014
di Valentino Vilone