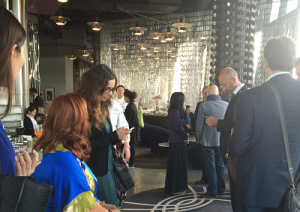 A Shanghai, presso l'esclusiva location di Corso Como 10, il Consolato Generale Italiano in Shanghai ha tenuto una conferenza stampa riguardante Expo Milano 2015 e Slow Food.
Presente il Console Generale Italiano, Stefano Beltrame che ha sottolineato l'importanza di visitare Expo Milano 2015 e il loro impegno nel creare relazioni commerciali tra Italia e Cina per dare accesso ai consumatori cinesi a una vasta e migliore gamma di cibi e vini di qualità.
La Dott.ssa Qiao Lin, presidente di Slow Food Greater China, preceduta da un video d'introduzione, è intervenuta per presentare le sue attività a Expo Milano 2015 e sottolineare la relazione tra la promozione della cultura, del buon cibo, della sostenibilità e della protezione dell'ambiente.
Durante l'evento è stata annunciata inoltre la creazione di uno specifico capitolo riguardante la Cina all'interno del progetto Ark of Taste, il catalogo internazionale che tratta l'estinzione della cultura del cibo, sostenuta dal movimento Slow Food dal Dott. Antonio di Stefano, direttore del dipartimento internazionale di Slow Food International.
Il Dott. Valtero Canepa ha presentato gli obiettivi dello Slow Food Central Shanghai Convivium, tra cui spicca l'educazione rivolta ai bambini sulla gioia di assaggiare e di rispettare il cibo. Durante Expo 2015 il Central Shanghai Convivium organizzerà dei viaggi in Italia per i cinesi con annessa una visita all'esposizione universale e allo spazio Slow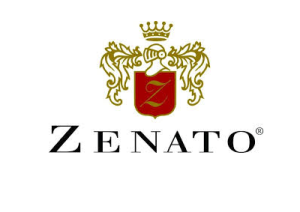 Food.
Immancabile la presenza di Stevie Kim, manager di Vinitaly International e persona chiave del padiglione "Vino – A Taste of Italy", che ha espresso il suo grande orgoglio nel prendere parte a Expo e di rappresentare la biodiversità culturale dei vini italiani. L'inglese e il cinese le due lingue scelte e questo per valorizzare il mercato cinese per il futuro dei vini italiani.
Il momento conviviale dell'evento ha permesso agli ospiti di gustare lo speciale menù ispirato ai principi di Slow Food, a base di cibi semplici e genuini, preparati da Corrado Michelazzo, Chef stellato di Corso Como 10, insieme con lo Chef stellato cinese Chen Shiqin. e il supporto del Sous Chef giapponese Satour Tsunezumi.
Importanti gli sponsor italiani, si tratta delle cantine Zenato e Il Botolo.
Zenato è una nota cantina nata nel 1960 con sede nelle antiche terre moreniche del Lugana e della Valpolicella, luoghi che si affacciano sulla sponda veneta del Lago di Garda. I vigneti si estendono per 75 ettari nella tenuta Zenato di S. Cristina a San Benedetto di Lugana, vocati al Trebbiano di Lugana e nella tenuta Costalunga in Valpolicella, patria del celebre Amarone Zenato, che ospita i rinomati vitigni Corvina, Rondinella e Oseleta.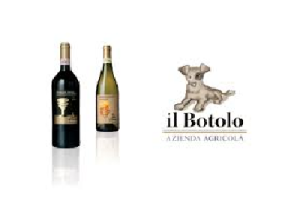 Il Botolo  è un'azienda agricola che vanta 13 ettari di vigneti sulle colline del Monferrato, il cuore della produzione di vini Piemontesi che hanno portato fama all'Italia. Produce vini unicamente dai migliori vitigni del territorio piemontese, Barbera, Moscato, Chardonnay, Dolcetto, Brachetto e Cortese oltre a porre molta attenzione a un'agricoltura eco-compatibile nel rispetto dell'ambiente e quindi del territorio.
di Martina Dalmasso
23 Maggio 2015