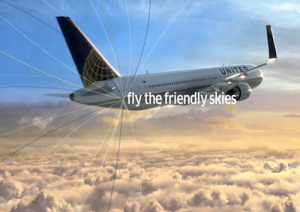 Gli striscioni pubblicitari diventano bagaglio a mano ecofriendly. Oltre 20 ampi striscioni pubblicitari che incoraggiavano i clienti di United Airlines ad aderire alla campagna "Fly the Friendly Skies" all'aeroporto di Chicago O'Hare hanno infatti trovato nuova vita. La compagnia ha collaborato con il Department of Fashion Studies del Columbia College di Chicago e con Re:new Project – un'organizzazione noprofit che offre opportunità di lavoro alle donne rifugiate – per trasformare i grandi cartelloni in tessuto in 100 bagagli a mano eco-friendly. Questi zainetti e borse da viaggio realizzati con materiali riciclati sono acquistabili online nello United Shop. I proventi delle vendite saranno devoluti a Re:new e all'Alto Mayo Forest Carbon Project, nel Perù settentrionale.
"L'impegno di United verso l'ecosostenibilità e la responsabilità ambientale si concretizza anche in iniziative creative volte a ridurre ulteriormente il nostro impatto sull'ambiente", ha dichiarato Angela Foster-Rice, managing director of environmental affairs and sustainability della compagnia aerea. "Nell'ambito del nostro programma Eco-Skies, siamo entusiasti di dare nuova vita a questi banner e siamo certi che i nostri clienti saranno contenti di portarsi a casa un pezzo dei nostri friendly skies".
La sfida United Airlines ha incaricato gli studenti del Columbia College di progettare un bagaglio a mano utilizzando materiali provenienti da vecchi striscioni che potesse: essere comodamente riposto sotto i sedili dell'aereo (9″x10″x17″); essere poco costoso, ma invitante; durare ed essere indossabile.
Dopo aver selezionato i progetti vincitori, United Airlines ha affidato a Re:new la realizzazione di queste borse uniche e cucite a mano, che presentano le immagini distintive degli skyline delle città hub della compagnia.
di Alexandra Rufini
9 Novembre 2015